Tourism in Vietnam achieves encouraging results in January
Tourism in Vietnam achieves encouraging results in January
The tourism sector welcomed around 13 million domestic travelers this month, including 4.5 million in the accommodation model, according to official sources.
>> Good omen for Ho Chi Minh City tourism
>> Vietnamese tourism promises to be in turmoil this year
>> Hai Phong is working to develop tourism
Visitors in the tourist site of Tràng An, Ninh Binh province (north), during the days of the Lunar New Year 2023.
Photo: VNA/CVN
According to the National Tourism Administration of the Ministry of Culture, Sports and Tourism, the industry achieved a total revenue of 46 trillion VND (nearly two billion USD) in the first month of 2023.
During the six-day Lunar New Year holiday (January 21-26), the industry counted nine million domestic vacationers, up 47.5% from the same period of Tet 2022, with total revenue of 760 million USD.
Of the above-mentioned amount, the number of guests staying in accommodation establishments is estimated at two million, representing an average room occupancy rate of around 45%.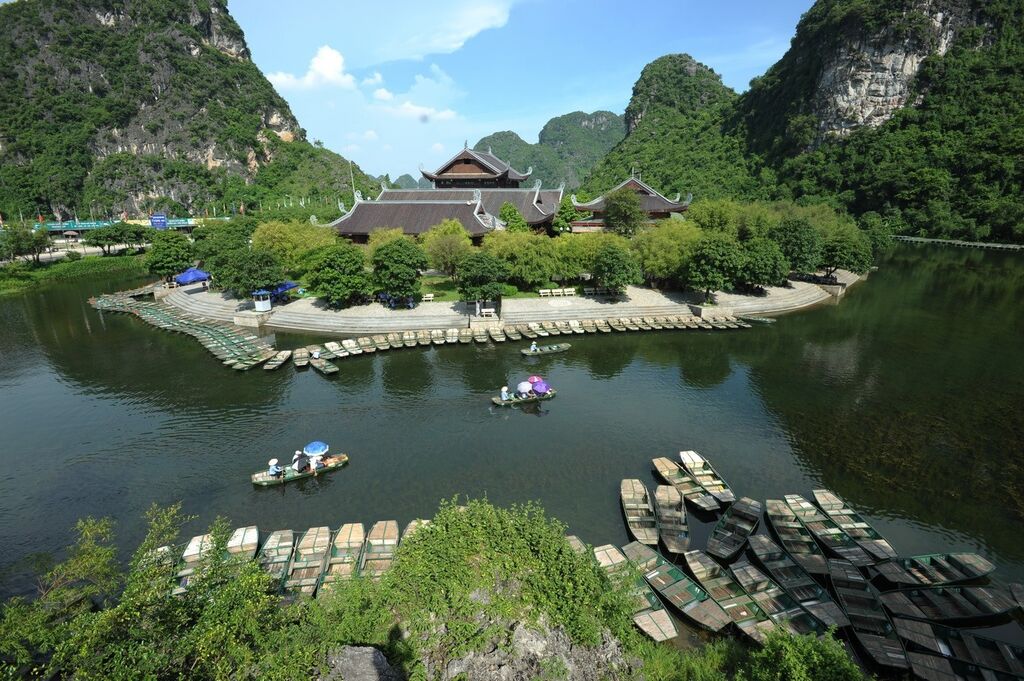 The beauty of the tourist site of Trang An.
Photo: VNA/CVN
These achievements can be explained by the renewal of products and the organization of various cultural and artistic programs, as well as the stabilization of service prices.
Statistics from the National Tourism Administration indicate that the total revenue of the tourism sector in 2022 amounted to 21.52 billion USD, which is 23% higher than the plan set for the year.
This year, the sector is targeting about 8 million foreign visitors out of a total of 110 million and about 650,000 billion VND in revenue.
VNA/CVN