the iconic Tefal pancake pans dress in the colors of Bonne Maman
This is one of the highlights of the year for foodies. This Thursday, February 2, 2023, sweet tooths will blow up pancakes for Candlemas. The opportunity for the French brand Tefal to unveil an unprecedented collaboration with another emblem of made in France: Bonne Maman. On the menu of this association? A collection of pancake pans and collector's utensils (spoon, spatula, etc.) adorned with delicate, spring-like designs showcasing Bonne Maman's famous jam jars.
Also to discover: Pancakes 4, 3, 2, 1: here is the easiest pancake batter recipe in the world, it does not require a scale or measuring cup
Tefal x Bonne Maman pancake pans: made in France
As for cooking utensils, kitchen geeks can indulge themselves with a selection of crepe makers and pancake pans, available in two sizes, 25 cm and 32 cm (from €24). Lovers of mini pancakes and savory recipes should also find what they are looking for with a small blinis pan (€13.99) and a maxi pan allowing you to concoct five pancakes simultaneously (€39.99). Finally, because pancakes can be shared, Tefal and Bonne Maman have come up with an electric pancake machine (€69.99) capable of delighting a table of 6 people in no time. Most ? All these products were made in France, mainly in Rumilly, in Haute-Savoie.
Collection of pancake pans and utensils, Chandeleur 2023, Tefal x Bonne Maman, available on tefal.fr and in supermarkets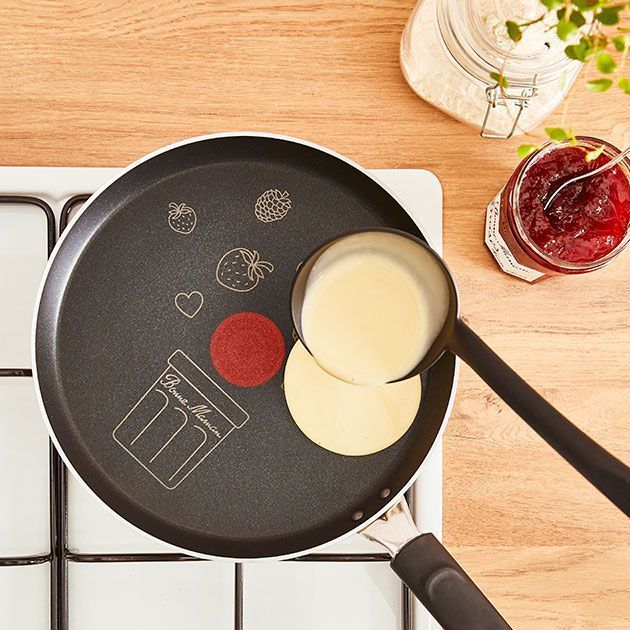 Crepe maker 25 cm, Tefal x Bonne Maman, €24.59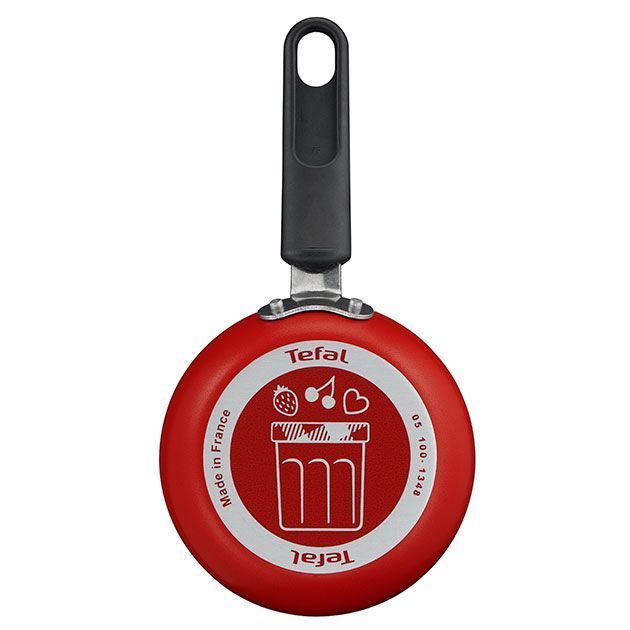 Blini pan 12 cm, Tefal x Bonne Maman, €13.99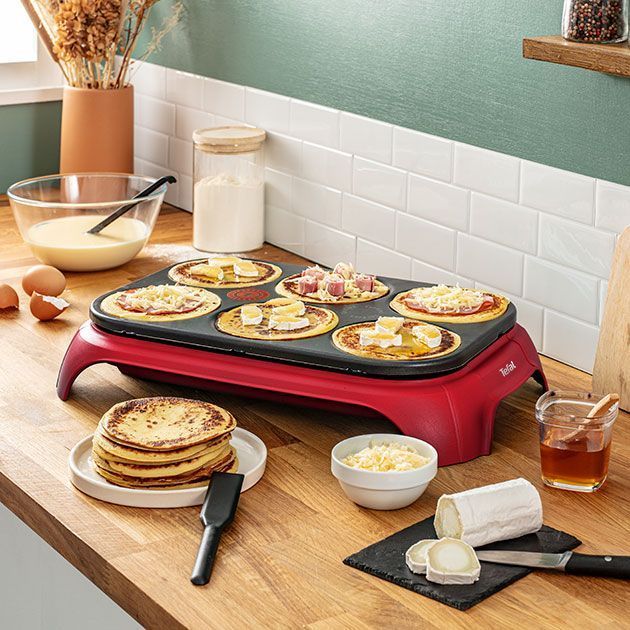 Pancake machine, Crep'Party, Tefal x Bonne Maman, €69.99