The Food Week of January 20, the gourmet diary
We celebrate the Lunar New Year
From January 22, the Water Rabbit will guide the Lunar New Year, so we take the opportunity to easily cook a Korean-style sautéed beef, a chicken with Japanese miso-ponzu sauce, an orange beef with Chinese noodles or a soy glazed salmon. Step-by-step thanks to recipe cards and baskets Clerks.
Learn more
---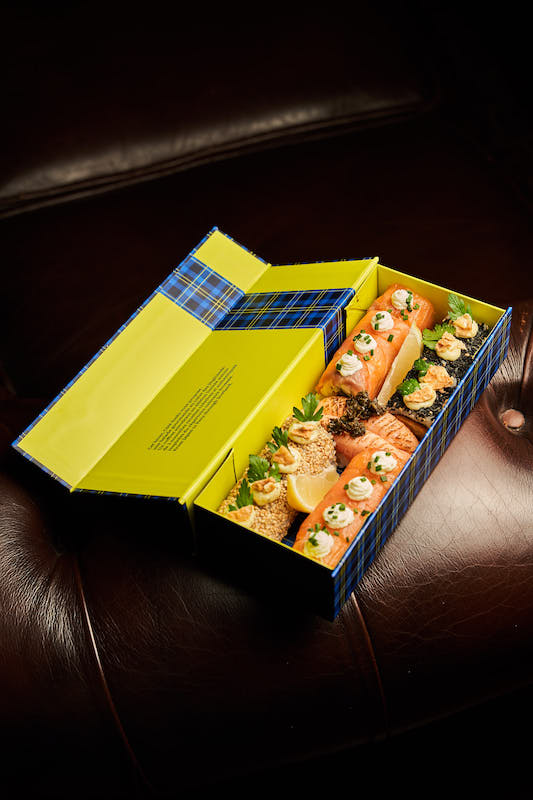 We treat ourselves to a gourmet stroll in Scotland
Sushi side offers a new box to die for, the Scottish Box. Nicely decorated with a tartan pattern, this new limited edition box contains 3 new recipes inspired by the Scottish culinary repertoire.
Inspired by the famous fish & chips, Samba Fish & Crisps, this roll combines the crispiness of breaded hake with the freshness of a candied lemon-ginger tartar sauce. Sprinkled with toasted black and white sesame seeds, it is decorated with a gyoza dough crisp and a parsley leaf.
The Samba Smoked Salmon, surrounded by a slice of Scottish smoked salmon and topped with a hint of fresh cheese and chives, this samba contains a heart of takuan (marinated radish), avocado and carrot. It comes with a slice of lemon.
The Sushi Dram, an incredible salmon sushi, is flambéed with scotch and decorated with seaweed tartare with shallots and lemon.
Finally, to accompany these 3 new dishes, chef Ngo Vu has imagined a salad of marinated red cabbage with carrots and Granny Smith apple, all seasoned with strips of Scottish smoked salmon.
Scottish Box, 18 pieces, available in all Côté Sushi restaurants and online
---
We savor the taste of the sea spray
After Céline Pham's Tontine, Adrien Cachot's meat table and the success of Manon Fleury's plant-based cuisine, it's Alice Arnoux's turn to lay down her knives Perch Menilmontant for a 6 month residency. This fourth collaboration with marine accents highlights a new talent from the young gastronomic scene. Alice Arnoux will offer a unique menu around forgotten fish and shellfish from responsible fishing, cooked with flavors from Latin America, Japan and elsewhere.
Alice Arnoux at Perchoir Ménilmontant, from January 24 – Info & Reservations
---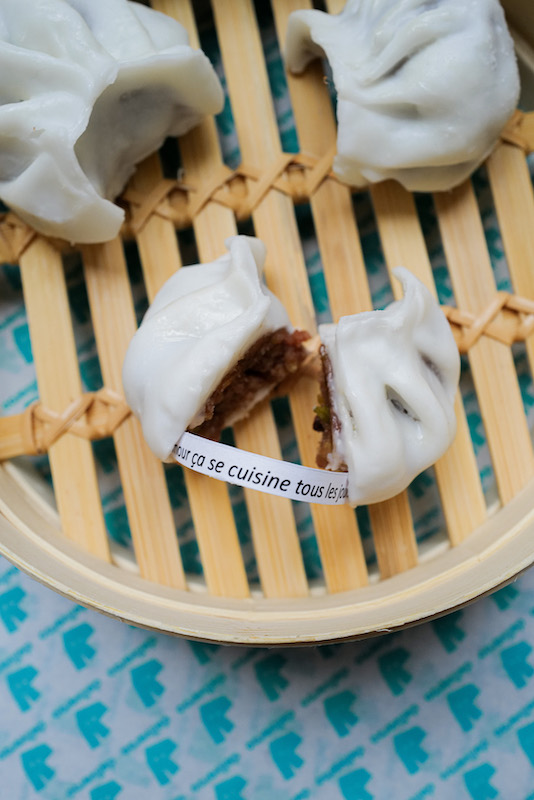 We conjure fate in a greedy way
On the occasion of the Chinese New Year, Deliveroo partners with the pastry chef Angelica, specialist in trompe l'oeil and reinvents "fortune cookies", a symbol of great wealth and abundance, which is one of the 7 lucky foods for the Chinese New Year. This fortune cookie in dim sum cheese, available in 2 flavors (pistachio chips and raspberry coulis or chocolate and caramel), contains a positive and edible message. It consists of a soft cake and a shell in white chocolate icing.
"Fortune cookies" will be available free of charge (1 fortune cookie per order) and exclusively on Deliveroo, from the partner restaurant North East Raviolifrom January 22 and while supplies last – © Trois Juillet
---
Stimulate your natural defenses
To help us face the winter, cojean offers a new Winter Boost Bowl, filled with ultra-vitamin foods to keep your energy up and avoid afternoon fatigue. Composed of sweet potato, avocado, quinoa, carrot, almonds and goji berries, this new bowl is ultra complete and perfectly satiating, ideal for lunch.
Learn more
---
We crisp up our lunch break
Pitayaleader in Thai street food, unveils its Kao Pad Crusty, a new crispy, generous and gourmet dish. Prepared under the eyes of customers, this complete dish consists of a crispy chicken fillet, sautéed rice and crunchy vegetables, sprinkled with chives and fried onions, all seasoned with lime.
Limited edition available in all Pitaya restaurants and online
---
We play starred chef
It is a new simulation game that is coming out very soon. Designed by Nacon and the Cyanide studio, in partnership with the Michelin guide, Chief Life allows the player to immerse himself in the life of a restaurateur and progress to hope to win the various culinary distinctions of the Michelin Guide. To do this, he must excel in the kitchen, choose the best ingredients and rely on his team to satisfy his customers on a daily basis.
Chef Life is currently up for pre-order and will be available February 23. on PlayStation®5, PlayStation®4, Xbox Series X|S, Xbox One, Nintendo Switch and PC
---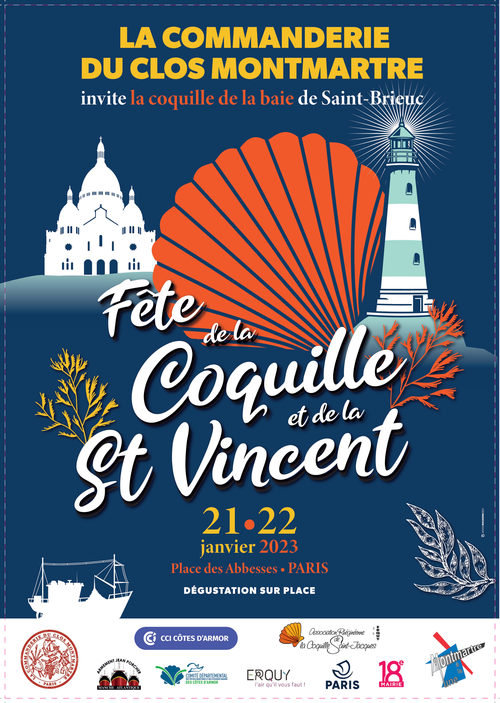 We dive into a marine universe
On January 21 and 22, 2023, the Fish Truck Flag France and the Scallops from the Bay of Saint-Brieuc set up once again on the Place des Abbesses, at the foot of the Montmartre hill, to offer the queen of shellfish a taste of all passing foodies. Two days to discover the professions of the fishing industry and the know-how of Breton producers through culinary demonstrations, a gastronomic market, a fish stall from the Côtes d'Armor auctions and the Coquille Saint-Jacques in all its forms.
Learn more
Cover image © Côté Sushi